Janina Wurbs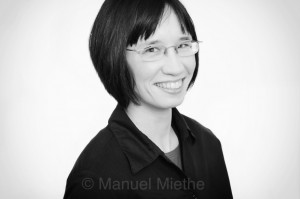 CURRICULUM VITAE
Janina Wurbs is currently a research assistant at the German Historical Institute Washington DC and in the process of developing her doctoral dissertation on Eastern European Cheder (Jewish primary schools) and their educational media in the second half of the nineteenth century.
Janina Wurbs has worked at research libraries and contributed to numerous research and artistic projects such as, for example, the Yiddish Summer in Weimar. Further, she is active as an instructor and translator of Yiddish and written in Yiddish and German for publications such as Forverts, Vayter, Afn Shvel, Tsukunft, Yugntruf and Dos bletele and worked on the Yiddish radio station Naye khvalyes.
She studied Jewish studies, history, anthropology and religious studies in Potsdam and St. Petersburg and wrote her MA dissertation on the singer-songwriter, visual artist and educator Beyle Schaechter-Gottesman (1920-2013). Her research interests encompass Jewish history, anthropology, the Yiddish language, literature and culture and, in particular, Eastern European Jewish music.
From March to December 2015 she was a research assistant at the Georg Eckert Institute for International Textbook Research in Braunschweig as part of the first funding period of the Project "Innovation through tradition?".
SELECTED PUBLICATIONS
Cross-Cultural Adaptation. The Role of Beyle Schaechter-Gottesman for the Contemporary Yiddish Music Scene in Germany. In: Magdalena Waligórska and Sophie Wagenhofer (eds.). Cultural Representation of Jewishness at the Turn of the 21st Century. Florenz: European University Institute, 2010, 87-99.
A Treasure Trove in a Hotel Lobby – Songs of the Ben Stonehill Collection at the YIVO Sound Archives. In: European Journal of Jewish Studies 8 (2014), 127–136.