Simone Lässig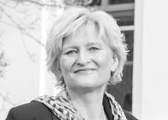 CURRICULUM VITAE
Since 1 October 2015 Simone Lässig has been the Director of the German Historical Institute in Washington, DC. She is on sabbatical leave from her position as Director of the GEI and her position as Professor of Modern History at the Braunschweig University of Technology from 1 October 2015 until 30 September 2010. She was an elected board member of the German Historical Association from 2008 to 2012. After receiving her PhD from the University of Dresden, Germany, she worked as an assistant professor at the same university (1994-2002) and then as a research fellow at the German Historical Institute, Washington D.C. (2002-2006). During the academic year 2009/10 she was a Visiting Professor at St Antony's College, Oxford. She is editor of the Journal for Educational Media, Memory, and Society (JEMMS) and the series 'Eckert. Die Schriftenreihe' as well as co-editor of the journal Geschichte und Gesellschaft. In 2004, her book about the embourgeoisement of German Jews in the nineteenth century was awarded the bi-annual prize for the best second book in the field of history by the German Historical Association. Her main fields of research are Jewish history in the nineteenth and twentieth centuries, European history and educational media research.
SELECTED PUBLICATIONS
Jüdische Wege ins Bürgertum. Kulturelles Kapital und sozialer Aufstieg im 19. Jahrhundert, Göttingen: Vandenhoeck & Ruprecht 2004;
Ed. with Volker R. Berghahn: Biography between Structure and Agency. Central European Lives in International Historiography, Oxford/New York: Berghahn Books 2008;
'Textbooks and Beyond: Educational Media in Context(s)', in: The Journal of Educational Media, Memory, and Society, Vol. 1 (2009), 1-23.
"Als der Talmud peinlich wurde …" Über die Bildung der Sinne im Judentum des 19. Jahrhunderts. In: Christian Frey, Heidi Mehrkens, Thomas Kubetzky, Klaus Latzel und Christoph F. Weber (Hgg.): Sinngeschichten, Köln, Weimar, Wien: Böhlau Verlag 2013, 139-151.
Systeme des Wissens und Praktiken der Erziehung. Transfers und Übersetzungen im deutschen Judentum des 19. Jahrhunderts. In: Hans-Joachim Hahn, Tobias Freimüller, Elisabeth Kohlhaas und Werner Konitzer (Hgg.): Kommunikationsräume des Europäischen – Jüdische Wissenskulturen jenseits des Nationalen (Leipziger Beiträge zur jüdischen Geschichte und Kultur Band VIII), Leipzig: Leipziger Universitätsverlag 2014, 7-34.
With Miriam Rürup: What Made a Space 'Jewish'? Reconsidering a Category of Modern German History, in: S. Lässig/M. Rürup (Eds.) Space and Spacelessness in German-Jewish History. Oxford/New York: Berghahn 2016 [Im Erscheinen].